This is a briefing supporting the 'How the EU makes you poor' leaflet. The briefing gives you, the activist, the arguments to use and back-up information when discussing the topic with an undecided voter. It can also be used to deliver a presentation on migration issues.
8th April 2016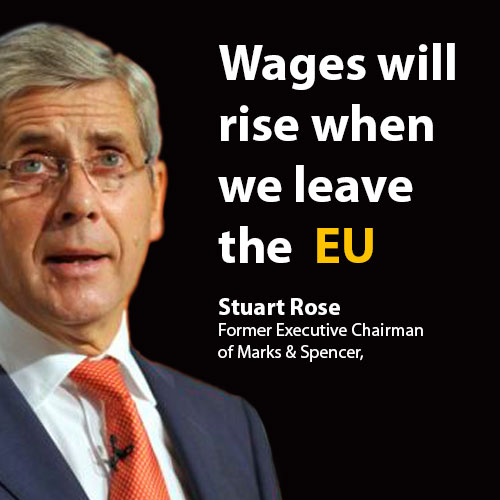 Stuart Rose, who was Executive Chairman of Marks & Spencer, speaking to MPs suggests that wages of low skilled workers could rise in the event of Britain leaving the EU.
According to the former M&S boss if there were restrictions on EU migrants, then "the price of labour will, frankly, go up".
Immigration makes it harder to attend a good university, obtain a well-paid job, and secure affordable living accommodation. It is also having a debilitating effect on the countries of Central, Eastern and Suthern Europe who are suffering from a brain drain. They are losing their best and brightest to low wage employment in our post-industrial services sector.