Renegotiation or Withdrawal
Peter Hitchens
David Campbell Bannerman MEP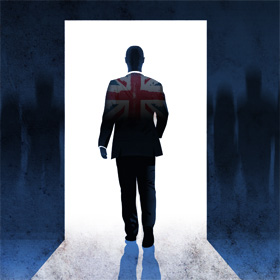 The damage that the European Union is having on our economy and democracy as well as the harm it is inflicting on the continent of Europe is now accepted by many bar those from the international bureaucratic class. However, what is the answer to these undeniable problems? Some are advocating that the UK's terms of EU membership should be renegotiated; others maintain that withdrawal from the EU is the only realistic way to address the damage inflicted on Britain by the EU.
THE SPEAKERS
Peter Hitchens
Peter Hitchens is an award winning journalist. He also makes regular broadcast appearances on British Television. Peter is also a successful author and columnist for the Mail on Sunday.
His publications include; The Abolition of Britain, The Broken Compass: How British Politics Lost its Way, A Brief History of Crime and The Rage Against God.
Peter advocates that Britain must leave the European Union. His speech will be titled, Euroscepticism is an evasion of the issue. Secession is the only answer..
David Campbell Bannerman MEP
David Campbell Bannerman is a Member of the European Parliament for East of England for the Conservative Party, having sat for the United Kingdom Independence Party until 24 May 2011. He was also the Deputy Leader of UKIP from 2006 until 2010. Prior to joining UKIP he was a local government councillor and Chairman of the Bow Group. Before entering politics David Campbell Bannerman was a businessman.
David Campbell Bannerman is the author of; The Ultimate Plan B: A Positive Vision of an independent Britain outside the European Union.