Brexit or Bust
Working for real independence from the EU
Saturday, 10th November 2018 - 10.30 until 6pm
The British people stopping Chequers, demanding a better deal and ending this betrayal
With the speakers;
Rt Hon. Mark Francois MP, Shanker Singham, Andrew Bridgen MP, Martin Howe QC, Ewen Stewart, Professor Patrick Minford CBE, Tim Congdon CBE, Dr Anthony Coughlan, David Campbell Bannerman MEP and Dr Gerard Lyons
AgendaRegistration and Coffee:
10.30am - 11am
Morning Session:
11am – 1pm
Lunch:
1pm – 2pm
Afternoon Session:
2pm – 4pm
Refreshments:
4pm - 4.15pm
Evening Session:
4.15pm – 6.15pm  
Admission:
£20 (payable on the door or in advance)
Includes lunch, tea, coffee, cheese, biscuits, refreshments and nibbles
Morning Session - 11am to 1pm
Followed by lunch
Afternoon Session - 2pm to 4pm
Followed by refreshments
Evening Session - 4.30pm to 6.15pm
Close of conference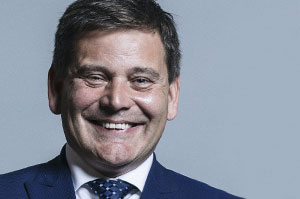 Andrew Bridgen MP
Tim Congdon CBE
Shanker Singham
Rt Hon. Mark Francois MP
David Campbell Bannerman MEP
Martin Howe QC
Dr Gerard Lyons
Professor Anthony Coughlan
Ewen Stewart
Biographies of the Speakers
Rt Hon. Mark Francois MP is the Member of Parliament for Rayleigh and Wickford. He was Shadow Minister for Europe, 2007 – 2010, and then served as Vice-Chamberlain of HM Household until 2012 when Mark was appointed Minister for Defence Personnel, Welfare and Veterans. From 2013 he was Minister of State for the Armed Forces. From 2015 to 2016 Mark served as a Minister in the Department for Communities.
Shanker Singham is the Director of the International Trade and Competition Unit (ITCU) of the Institute of Economic Affairs which focuses on Brexit. Shanker is a UK and US citizen and a trade and competition lawyer as well as an author and adviser to governments and companies. He has previously worked with governments and companies around the world on market opening and transition issues.
Andrew Bridgen MP is a Conservative Member of Parliament and businessman. He is a longterm critic of the European Union and supported Brexit in the 2016 EU referendum. His political interest include Business and enterprise, civil liberties, law and order, and the armed forces. In July 2018, Andrew wrote a letter of no confidence in relation to Theresa May.
Martin Howe QC
is a leading barrister in the fields of intellectual property and EU law. He was called to the bar in 1978 and became a QC in 1996. He is Chairman of Lawyers for Britain which supports the British people's decision to leave the European Union and take back control of our laws, our courts, our money and our borders.
Ewen Stewart is Consulting Director of Global Britain. He is the founding Director of Walbrook Economics which specialises in advising professional investors including institutions, hedge funds and wealth managers on their investment strategies. Ewen is the author of the Bruges Group book Britain's Global Leadership: The positive future for a UK outside the EU.
Professor Patrick Minford CBE is the Chairman, Economists for Free Trade. He is Professor of Economics at Cardiff Business School, part of the University of Wales. Patrick is the author of The Cost of Europe, and Should Britain Leave the EU?: An Economic Analysis of a Troubled Relationship. Professor Minford is also a member of the Bruges Group's Academic Advisory Council.
Tim Congdon CBE is one of Britain's leading economic commentators and advised a Chancellor of the Exchequer on economic policy.  He is also the author of the Bruges Group publication, The City of London Under Threat: The EU and its attack on Britain's most successful industry. Professor Congdon is a member of the Bruges Group's Academic Advisory Council. Tim will speak on 'Britain, the Anglosphere and the Eurozone - our long-term future after Brexit?'
Dr Anthony Coughlan is Associate Professor Emeritus in Social Policy at Trinity College Dublin. He is one of the Republic of Ireland's leading EU-critics. Tony Coughlan was also chairman / coordinator of the TEAM international network of EU critical bodies. Professor Coughlan will speak on the issue of the Irish backstop.
Dr Gerard Lyons
was the co-founder of 'Economists for Brexit' and played a leading role in the Brexit referendum. Gerard was the Chief Economic Adviser to Boris Johnson, the Mayor of London. He is a widely cited economic forecaster. He has repeatedly been awarded "top forecaster" by the
Sunday Times
. And was ranked by Bloomberg as the number one global forecaster in 2010 and 2011.
David Campbell Bannerman MEP is a Conservative Member of the European Parliament for the East of England, having previously sat for the UK Independence Party. He served as UKIP deputy leader from 2006 until 2010. David was Co-Chairman of Conservatives for Britain and is the author of Time to Jump.
Address of Event
Royal Over-Seas League
Over-Seas House
6 Park Place
St James's Street
London SW1A 1LR