Bruges Group Conference
Saturday, 5th November 2016
Click here to view Johan Eliasch's presentation
With the speakers;
Professor Patrick Minford, CBE is Professor of Economics at Cardiff Business School and author of Should Britain Leave the EU?: An Economic Analysis of a Troubled Relationship
Professor Anthony Coughlan, one of the Republic of Ireland's leading EU-critics, Tony Coughlan spoke on why Brexit should be accompanied by Irexit.
Rt Hon. Peter Lilley MP famously said in a speech in parliament that because the EU makes 80% of our new laws, MPs pay should be cut to reflect their diminished role.
Sir William Cash MP Chairman of the Parliamentary Friends of the Bruges Group and author of Against a Federal Europe: The Battle for Britain and British and German National Interests.
Johan Eliasch, Chairman and CEO of Head, the global sporting goods group, wrote 'In years to come, we will look back and wonder why it took so long to leave.'
Richard Tice is the co-founder of the Leave.EU campaign. He has also founded the Leave Means Leave campaign. Richard's talk was titled; "leave means leave".
Patrick O'Flynn MEP is a Member of the European Parliament for the East of England, prior to entering politics he was the Chief Political Commentator for the Daily Express newspaper.
Kelvin Hopkins MP is the Labour Member of Parliament for Luton North. Kelvin Hopkins said of Jeremy Corbyn's victory that, "It's the end of Blairism."
Rt Hon. Sir John Nott KCB was Secretary of State for Defence during the Falklands War. A staunch supporter of Brexit, in June 2016 he said David Cameron had poisoned the EU referendum debate.

Professor Patrick Minford CBE
Professor Patrick Minford
Professor Anthony Coughlan
Flickr Gallery 5th November 2016
Morning Session - 11am to 1pm
Followed by lunch
Afternoon Session - 2pm to 4pm
Followed by refreshments
Evening Session - 4.30pm to 6.15pm
Close of conference
Rt Hon. Peter Lilley MP
Sir Bill Cash MP
Johan Eliasch
Richard Tice
Professor Anthony Coughlan
Patrick O'Flynn MEP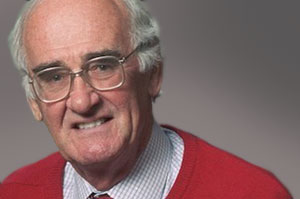 Rt Hon. Sir John Nott KCB
Kelvin Hopkins MP
Address of Event
Princess Alexandra Hall
Royal Over-Seas League
Over-Seas House
6 Park Place
St James's Street
London SW1A 1LR