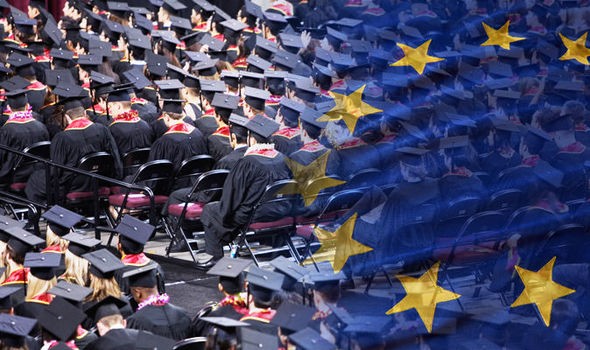 The week before last, the Minister of State for Universities, Michelle Donelan, announced that EU, EEA and Swiss nationals will no longer be granted home fee status and access to student loans at universities in England from 2021. While the move should not have come as any real shock to those properly following the Brexit saga, the decision has been met with great backlash for allegedly discriminating against students from the EU. This argument is fundamentally untrue.

This national policy change is all about levelling up to ensure equality of opportunity for all students coming into Britain, regardless of their country of birth. As I wrote for Free Market Conservatives, the real discrimination would be to continue charging EU citizens lower fees than students from the rest of the world once the Brexit transition period ends. It would be unforgivably hypocritical for the government to talk about creating a global Britain, while continuing to support biased policies at home. The government should therefore be praised for delivering the open Britain we were promised during the referendum campaign.
The EU desperately clings to the argument that if fees increase, fewer EU students will apply and the overall quality of UK universities will diminish. A classic example of project fear in action. They point to the latest UCAS data, which admittedly does show a 2 per cent drop in the number of EU applicants to study at UK universities this year. However, they completely ignore the fact this decline is more the by-product of COVID-19 than fee changes or Brexit. Of course, some EU students will now be deterred by the cost and may instead choose to study in their home nation or another EU state offering advantageous financial assistance. Indeed, in the UK this would give greater latitude for more financial assistance for veterans to be given as a priority, perhaps on the American model where those that served had the costs of further education met by state. Britain nonetheless remains in an incredibly strong position to keep attracting international talent.
As the Director of the Higher Education Policy Institute, Nick Hillman, points out there is a demonstrated history of the education on offer in UK universities being "something people are willing to pay for". The numbers don't lie. There were 342,620 students paying the international fee for the 2018/19 academic year, compared to 143,025 EU students paying the home fee. People come to the UK for their education because our universities consistently perform well in world rankings, enjoy fantastic reputations for world-class research and provide degrees that are recognised worldwide. Few countries can boast the same. UK degrees are also usually shorter than courses in other countries, which reduces both overall tuition fee and accommodation costs. These are our USPs and they are not going anywhere.
Britain may have become a popular destination for EU students, but that is also true for students from a number of countries, notably China, India and the USA. None of which get special treatment. To continue giving EU students the right to access UK loans and hold home fee status, would be an insult to the 342,620 students who already pay the international tuition fee and fund their studies without help from the UK taxpayer. It should be the duty of a student's home country to provide adequate financial aid for those seeking an education abroad. It is unacceptable for this to instead become a burden upon taxpayers of the receiving nation. Additionally, non-EU students have long made use of private student loans and academic scholarships in order to fund their studies without complaint.
This sense of individual responsibility is truly admirable, though apparently lost on the EU.
We should be proud this government has acted to ensure EU nationals are now treated the same as any other prospective international student. To have kept the status-quo would have implied some nationalities have more value than others. A deplorable notion, I am confident all will agree.